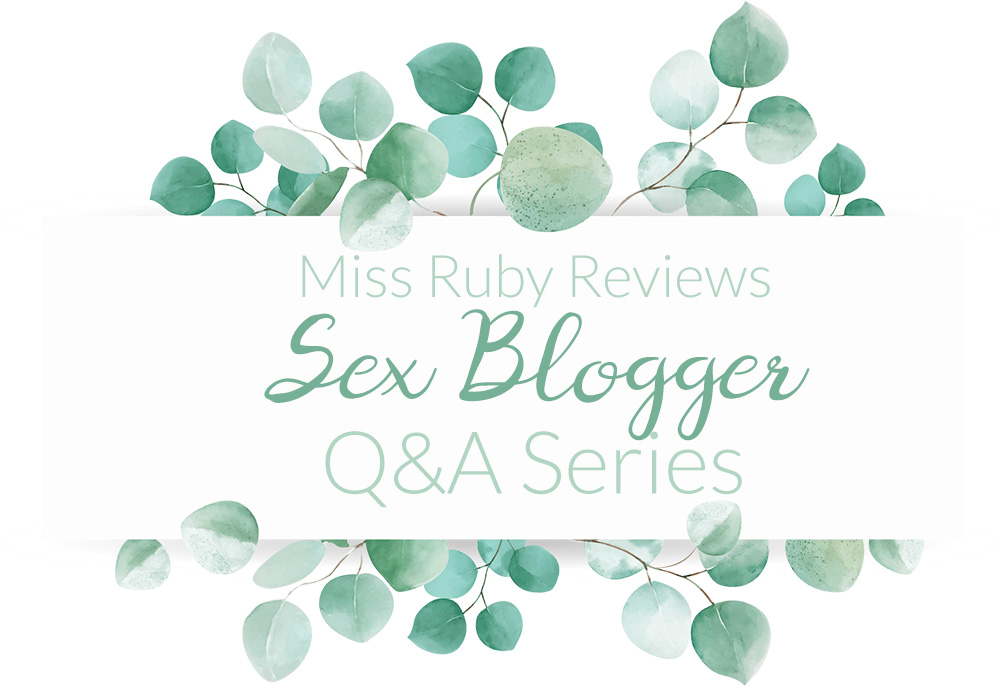 This week, we learn about Submissive in Seattle!
This series was created to highlight sex bloggers (new and old) to my readers. If you'd like your sex blog featured, please read my instructions and get in touch! 
---
Submissive in Seattle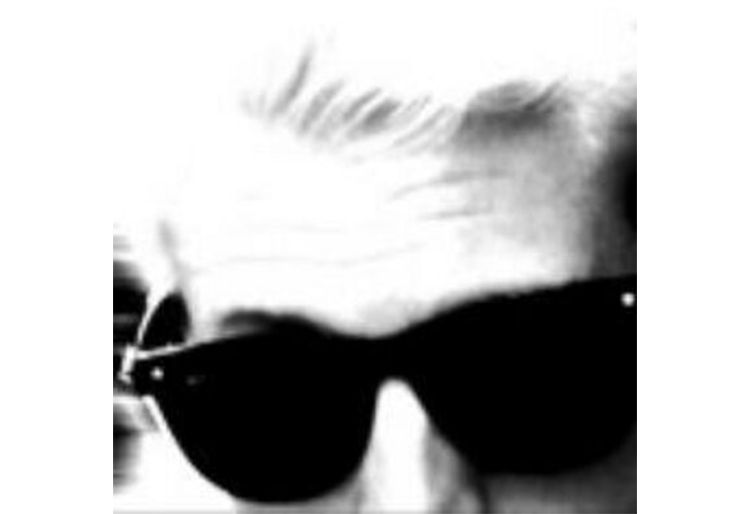 1. Which sex-related blog(s) do you run and how long have you been at it? By what name may we call you? Pronouns?
Since 2011 I have been writing a Kink/Relationship/Lifestyle Blog called Submissive in Seattle under the name Peroxide. My Pronouns are He/Him.
2. Where are you from?
Seattle, W.A.
3. Where can we find you on social media?
I used to have a Tumblr, but these days I am on Twitter, as well as Fetlife.
4. Sum up your blog (such as its theme, focus, quirkiness, uniqueness).
I try to present a personal, lived experience of what it is like to navigate BDSM and other kinks having come from a pretty conservative background. While I'll tackle serious topics, I try not to let it get too heavy. Expect bad jokes and eclectic pop-culture references.
5. What is your blog's creation story? Why was it born? Did any already-established bloggers inspire you?
At the time, I was a "good little Christian boy" of 22, and I had recently realized that I was deeply kinky and that that was a real identity with a community and everything, but I felt pretty out of place with my combination of beliefs, desires and priorities.  I had been posting and interacting with people on Tumblr and FetLife and after doing an interview for the now-defunct Disheveled Domina, I decided that putting my perspective and experiences "out there" might help the next person in my position who came along.
I received a lot of encouragement early on (notably Ferns, who writes Domme Chronicles) inspired me and kept me writing for several years, until I took a hiatus for a couple of years due to a new job that required a lot of overtime and emotional energy.
6. What do you do full time? Blog? Or do something else?
I work in the hospitality industry. Prior to the COVID outbreak, I was working 45-55 hours a week on average and not blogging very often. Since Seattle started "shelter-in-place" I have been writing a series of posts catching readers up on the changes to my life in the last four years.
7. Do you consider yourself an advocate/supporter of any particular group(s)? And/Or, are you a member of a group whose voice is often suppressed?
A lot of my writing has been advocating for submissive men, tackling the stereotypes and tropes that make it hard for guys to recognize and embrace submission, or prevent their potential partners from viewing submission as an attractive quality.
I wouldn't say I represent a group whose voice is often suppressed. However, I do think male-identified submissives are sometimes looked down on in the BDSM community. More often than that, I think guys who have an earnest desire to make D/s a part of a relationship are drowned out by guys who are just looking to get their rocks off online.
8. What are your short and long-term goals for your blog? Aiming to stay for years, or is this a short-term hobby?
I've grown and changed a lot over the years. (I am no longer a "good little Christian boy.") I want to talk about those changes, and why they are okay, while still writing in a way that makes BDSM, kink, Female-led-relationships approachable to people coming from more restrictive backgrounds and belief systems.
9. What is your favourite post on your blog to date? Why?
Years ago I wrote a post entitled How to find (and catch) a male submissive, that I thought was particularly good and helpful. I'm sure at this point I should update some of the advice in it.
10. What does "sex-positive" mean to you?
I think it means embracing everyone's right to choose to engage in whichever healthy and consensual sexual practices they choose.
11. Have you found any friends (or heroes) in the sex blogging community?
I met my Fiancee because we are both sex bloggers, I've met with a few other bloggers IRL over the years, and these days I think most of the people I interact with online are sex-bloggers.
12. Who is the single biggest supporter of your blog? I.e., moral support, tech skills, resources, anything.
My fiancee provides moral support and editing, as well as exciting things to write about.
13. How important (or unimportant) is anonymity to you?
I personally do not really care about anonymity. I have had coworkers find out about my blog in the past and it was not a huge deal, a bit of low-grade drama, and then everyone went back to minding their own business. My Fiancee, however, is a woman working in an already hostile field, so I am more careful about keeping things confidential for her sake.
14. Have you ever had anything bizarre or horrible or funny or amazing happen as a result of blogging?
I met the love of my life. It's funny because while a lot of couples can say "oh, we met online" we have to be oddly vague about how we connected.
15. For sex toy users: If you could only have one sex toy for the rest of your life… what is it?
Oh lord. I don't know how I'd cope without my insertables. If I had to pick just one, it would be the Vixskin we got for pegging, although I don't know if I could handle it without some of my buttplugs to stretch out first. On the other hand, I'd rather keep my play collar and leash, if those count. They are less explicitly sexual for me, but I'd be lost with the romantic/emotional closeness that comes from being on the end of her leash.
16. Has sex blogging shaped/influenced you in a broader "real-life" sense? (i.e., your worldview, your personality, your confidence?)
It gave me a space to process almost every facet of my identity that I couldn't talk about with my peer group in my early twenties. All of my kinks, what it means to be submissive, what sort of relationships I want, my bisexuality, my mental health, all of these things developed online first.
17. Introvert or extrovert? Cats or dogs? Coffee or tea? Which Hogwarts house?
Introvert these days. Cats, though I am more partial to goldfish than either. I don't drink caffeine anymore but will occasionally have tea. I've taken the official sorting test once or twice and I come up as Slytherin, but I live more like a Hufflepuff.
18. If you could magically and instantaneously change something about this community (i.e., sex toy industry, blogger politics, erotica, porn, sex education, etc), what would you change?
Can we have real sex education? I think so many of our issues as a culture stem from the failure of our educational system to prepare people to exist in the real world. I wish I could just wish to see better, more representative, more creative and engaging porn, but if I could only change one thing, I'd say all-inclusive, comprehensive, sexual education for everyone.
19. What are the top 1-3 reasons that keep you blogging?
I write so that there is someone talking about the things I am experiencing, as an outlet (since I cannot just talk about kink or even the honest dynamic of my relationship in real life) and as a way to process my thoughts and experiences.
20. Lastly, what advice would you give to readers considering starting a sex blog of their own?
I like to have a couple of posts going at once, and an idea of what posts I want to write in the future. It is a shame Tumblr died because I think that was such a great spot to casually start blogging, where it wouldn't matter if you ran out of things to say. And, If you have a partner, I think it's a good idea to have them read your posts before you put them out for everyone to see.
---
If you'd like your sex blog featured, please read my instructions and get in touch!