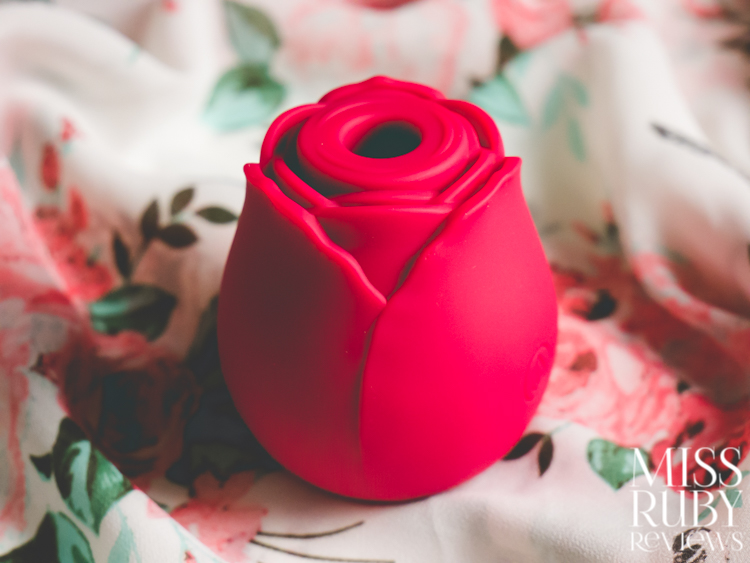 An iconic design that blends suction with vibration for an extra strong sensation. Read on for my Tracy's Dog Rosie review!

---
Design | Accessibility | How to Use | Packaging | Material and Care | My Experience | Overall
---
Design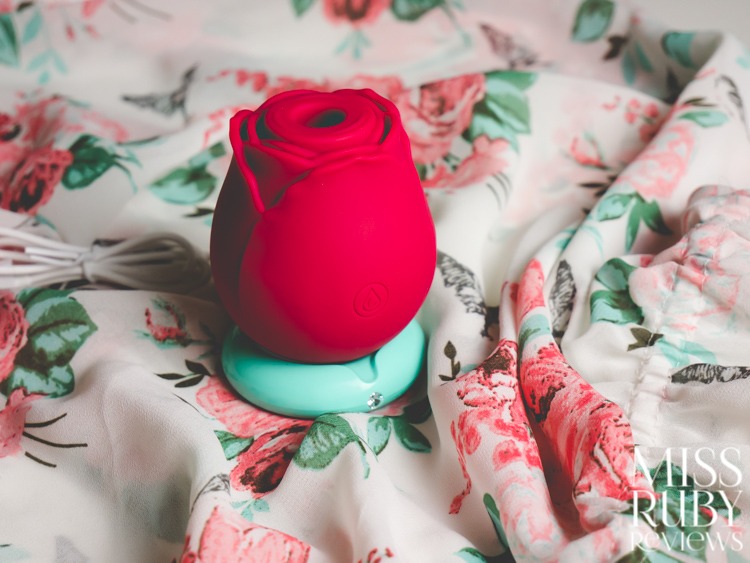 The Rosie is Tracy's Dog's own release of the "rose vibrator" that's been making waves across the internet for a couple of years now. This is a gorgeous discreet-looking sex toy for people with a clitoris. It combines pressure wave suction with vibration for extra intense sensations.
---
WHAT IS PRESSURE WAVE TECHNOLOGY? Pressure wave technology provides touchless clitoral stimulation, which makes your clitoris feel like it's being sucked by air. This sex tech first emerged around 2016, and since then I've witnessed (and reviewed) the technology spread across the industry. I was skeptical at first, and the technology is pretty bizarre, but it can be SUPER effective. Unlike the first pressure wave sex toys to hit the market back in 2016, this sex toy adds a vibrating motor to make it even more pleasurable. 
---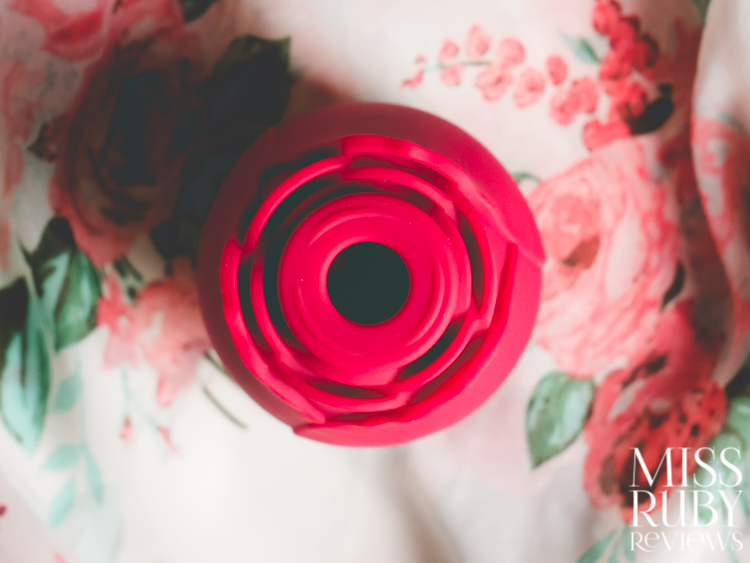 This design is really stunning. It's shaped like a palm-sized, delicately-sculped rose head, wrapped with layers of delicate rose petals.
The mouth itself is what you place over your clitoris — it's about 13mm across, not too large nor small, and has a 7mm "lip" that wraps around it.
The Tracy's Dog Rosie is discreet. Unless you specifically knew what this was, I don't think you'd realize it's a sex toy. It can sit upright on its own and wouldn't look out of place among someone's makeup or bathroom knickknacks.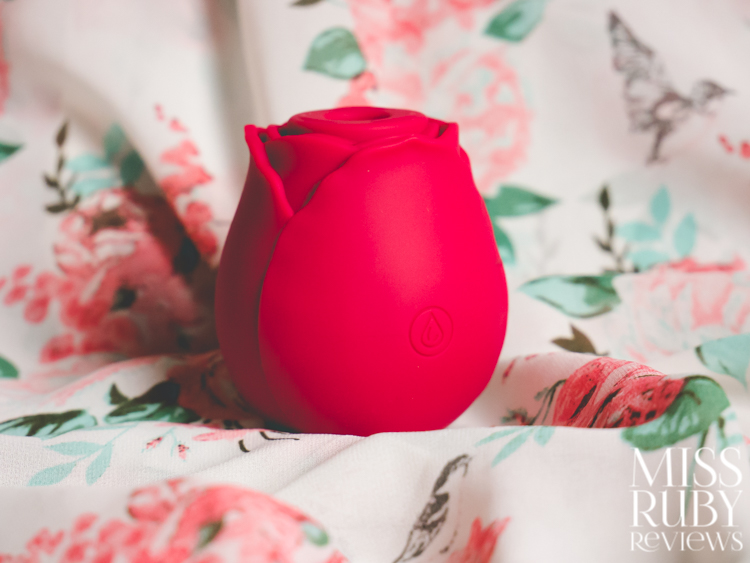 The Tracy's Dog Rosie is what I consider splashproof (you can rinse it but don't submerge it), USB rechargeable, and coated in creamy silicone. It's available in Purple or Red. I love the Red — it's a pinkish-red tone and romantic!
Accessibility
This section is to help folks determine if they might have any issues using/accessing this toy.
Size: At only 6.5cm tall x 5.7 cm wide, this is a fairly petite pressure wave sex toy. The mouth is about 13mm across and has a 7mm "lip" that wraps around it.
Weight: At 105 grams, this is a light product.
Buttons: There's 1 round power button on the side of the Rosie. It's about 1cm across and sits flush with the surface. It takes moderate pressure to press and makes a nice loud 'click' sound.
Vibration transfer: Minimal vibrations transfer to the bottom of the Rosie.
Other notes: If you have visual difficulties, you'll be able to tell that the Rosie is connected to the charging base correctly when it kind of magnetically snaps into place.
Price: At $49 USD, this is fairly inexpensive for a sex toy that's bodysafe silicone and rechargeable.
How to Use the Tracy's Dog Rosie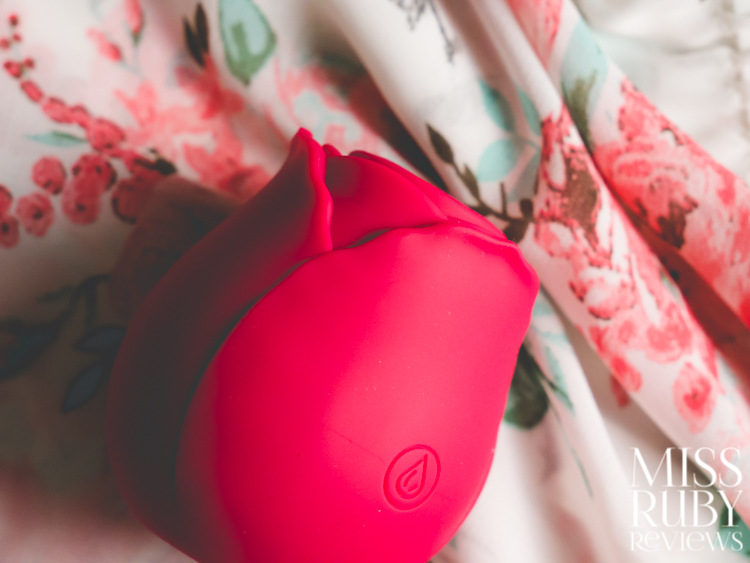 Turn on the Rosie by pressing and holding the power button for 3 seconds.
Place the mouth of the toy over your clitoris.
Tap the power button to cycle through the 10 modes.
Turn it off by holding the power button for 3 seconds again.
Packaging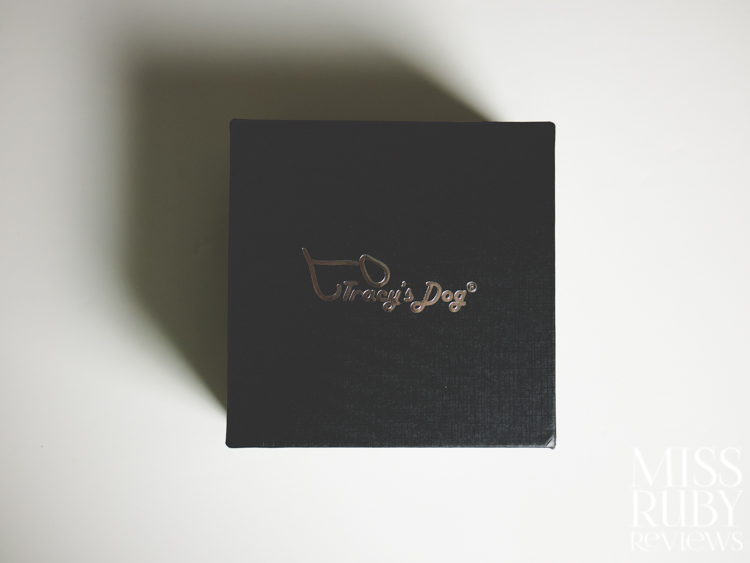 The Tracy's Dog Rosie comes packaged beautifully in a simple black box. Silver letters are embossed. The box feels high quality.
Inside the box, you receive the Rosie, the charging base, the user manual, a Tracy's Dog pin, and a coupon card.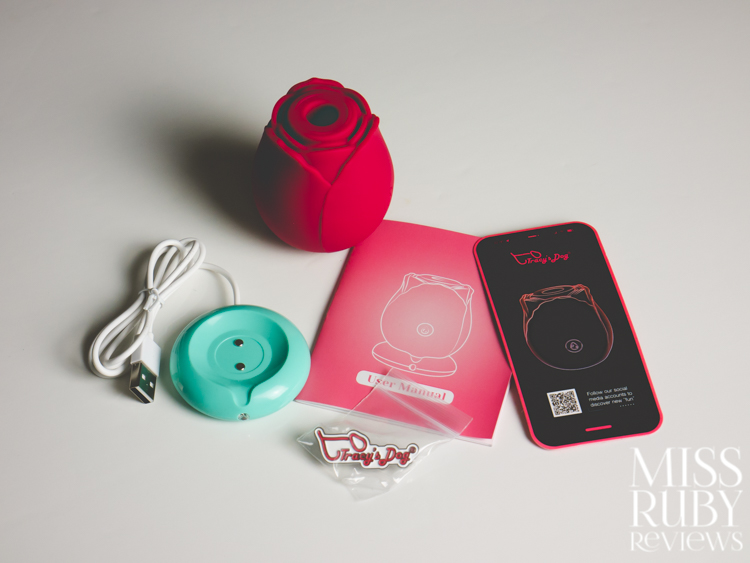 Material and Care
The Tracy's Dog Rosie is silicone, which has a soft and matte texture. This is a fantastic material for a sex toy because it's easy to clean, hygienic, and hypoallergenic.
Tracy's Dog says this is "waterproof" but it's IPX6, which I consider more splashproof. (IPX6 generally means you can rinse it, but don't immerse it). To clean, disconnect from the charger. Then I simply rinse in warm, soapy water before and after each use. Let air dry.
If you'd like to add lubricant (which I always recommend), try a good quality, water-based lube like this one. Avoid silicone-based lubricants, which will damage the finish of any silicone toy.
To charge, place the Rosie on the green charging base so that the metal pins on both pieces connect. Plug the cord into your computer or a USB wall adapter. A red light will flash while charging and grow steady when done charging. A full charge takes about 2.5 hours and gives you up to 1 hour of playtime.
My Experience with the Tracy's Dog Rosie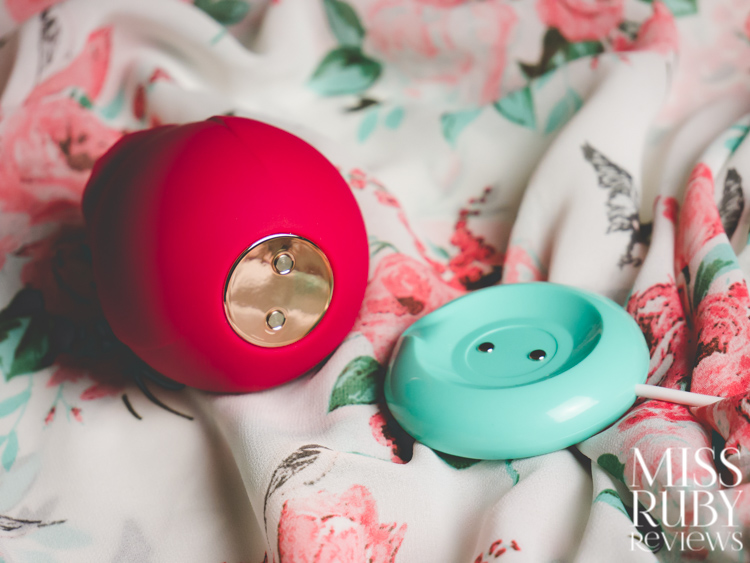 The Tracy's Dog Rosie doesn't look or initially feel like it's going to be amazing. When you press this toy against your fingertip, there's no strong rumble or wild suction like you might find in decided single-mode vibrator / suction toys. BUT…
Against the clitoris, vibration with suction is really a winning combination. The pleasure is intense, and I'm always pleasantly surprised by a toy when I don't need the top strength to orgasm. Orgasms come on quickly.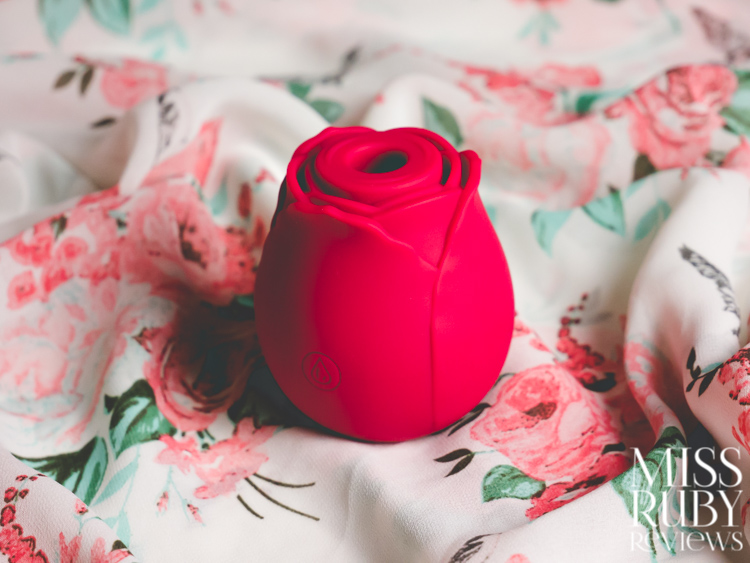 The Tracy's Dog Rosie is best suited to people who need/prefer stronger stimulation. If your clitoris is highly sensitive, you may need to avoid putting the mouth directly over your clitoris (or find a different toy altogether). There's no way to turn off vibration or suction independently, so you can't avoid the potent combination. But for those of you who like the oomph and don't want to wait long for an orgasm, this is an easy $49 purchase.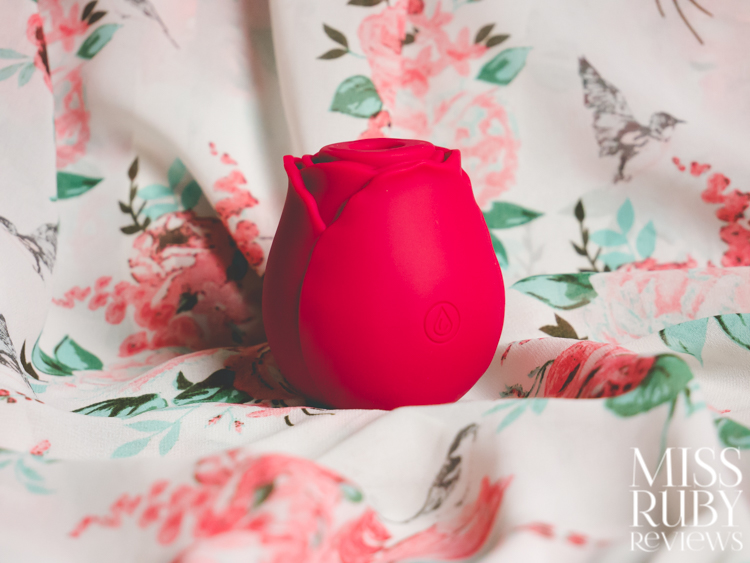 Tracy's Dog Rosie Review – Overall Thoughts
The Tracy's Dog Rosie combines suction with vibration to create a potent pleasure product. This design isn't famous for nothing. I love finding another toy I don't even need to go to the top strength for — even the lower modes here are enough to fill my boots. My only complaint is that I wish I could immerse this in water, but at least it can be safely rinsed for easy cleaning!
You can pick up your own Tracy's Dog Rosie here! Why do I like Tracy's Dog? They have free standard shipping on $60+ orders on all their products to the USA (though also ship to Canada!). They also ship discreetly. 

See below for my Tracy's Dog Rosie review breakdown.
Tracy's Dog Rosie Review
Overall thoughts - 9.5
9.5
$49
PROS
Suction + Vibration
Easy, quick orgasms
Beautiful to look at
Less expensive than similar models by other brands
USB rechargeable
Bodysafe silicone
CONS
Can't immerse in water
Charging time is a bit long
Shop Now