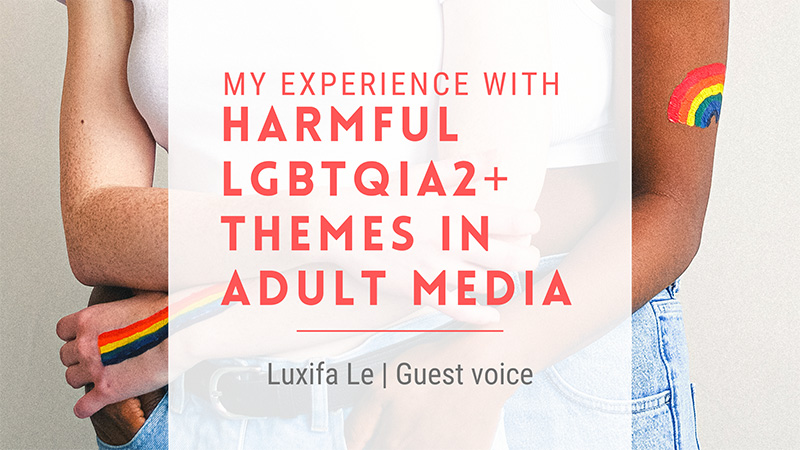 As a baby-Millennial/elder-Zoomer, I can assure you that I was once a teenage boy hiding under the covers with his cellphone searching "pornhub dot com" in an incognito tab. Sex wasn't a mystery to me. My parents weren't exactly open about sex education, but they didn't shy away from telling me where babies came from either. 
Still, it would take me a while to figure out why straight porn didn't do it for me. It would take me even longer to figure out why lesbian porn was somehow more attractive and yet utterly repulsive at the same time. I tried on many hats as I tried to figure out why porn was so terrible. Was I just asexual? Was it a factor of that pesky clinical fetish that I would later find out I had? Was I just too critical of minor details like the fact that I definitely just saw a boom mic in the corner there?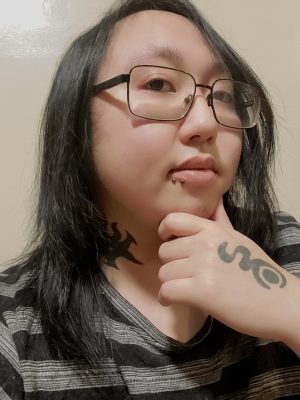 The answer to those questions is succinctly: no, yes, and maybe. But more than just having a fetish or being too critical of the camera angles, it wasn't made for me, no matter what porn I was watching. 
Lesbian porn represented a safety blanket of "not straight," but it was similarly made with the male gaze.
I'm not straight. Not even a little bit. The jury is still out on precisely what classification I fall into. Still, the reason straight porn was a bit horrifying was a combined function of the fact that I'm not straight, and straight porn can, at times, be outright degrading to the women in it. I didn't jive with women who obviously weren't into being mistreated. 
Lesbian porn represented a safety blanket of "not straight," but it was similarly made with the male gaze (because lesbians aren't real and don't watch porn… or something…). Gay porn felt dehumanizing and fetishistic because, in the way that lesbian porn was a safety blanket for me, gay porn can often be a safety blanket for straight women. 
In short, gay porn is often made for straight people. A problematic occurrence for those of us who aren't straight. Lesbian porn is often so obviously made for men that I find it to be a turn-off even as a man. There's nothing more offensive to my erection than people who don't like what they're doing. 
To put it into perspective, I practice ethical BDSM, which means I've come in contact with many different kinks. Even in play such as humiliation, where the point of the roleplay is "discomfort," it would be a complete turn-off to me if my partner genuinely hated it. When someone's kink is something that is "uncomfortable," that "discomfort" becomes a kind of pleasure. Without that underlying pleasure… it's just… assault. 
And I get that sex work is work and therefore you're not going to love every day at work. But that's a far cry from "I hate this, but I'm being forced to do it for money." 
It's time that we made content featuring queer people for queer people
When I came of age, I started working in adult media. In the past, I've done escort work and sexual photoset work both in front of and behind the camera. One of the most important things to me when working behind the camera was checking in with the people I was photographing. From mundane things like "how are you feeling?" and "do you need some water?" to something like "hey, are you okay right now? do you want to stop?" If a model told me to delete the photos, they got deleted, no questions asked. 
Nowadays, my day job is writing. I'm a freelancer who spends eight or more hours a day writing words for money. In my free time, I like to write and publish novels. I mostly publish LGBTQIA2+ content, and most of it is gay male content or straight content. If and when I move into posting lesbian content, I will first get a feel for what lesbians want in their content. 
I know that as a man, I don't have the same perspective and experiences that a lesbian does. However, much like man, myth, and legend Chuck Tingle, I want to one day use my voice to elevate queer content made with queer people in mind. Hopefully, I will one day be able to use my voice to promote other queer authors and creators. 
Content featuring queer people is incredibly popular among straight people, and it's time that we made content featuring queer people for queer people.
---