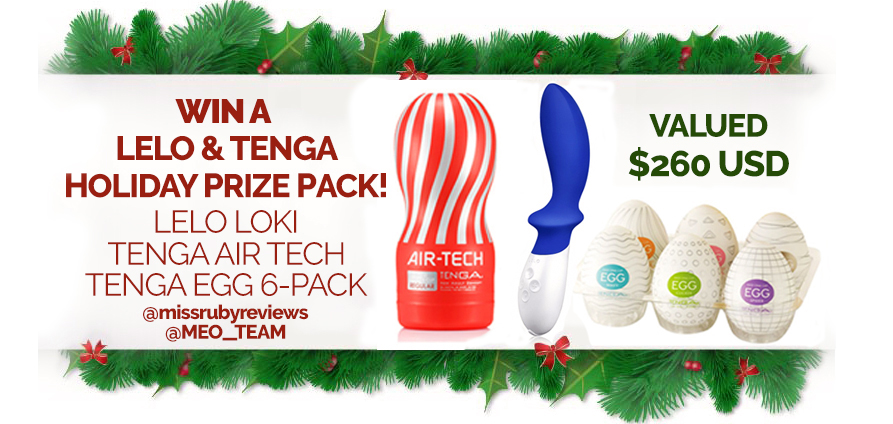 Attention all butt and penis owners: there are toys to be won here!
I'm teaming up with MEO to give you my holiday giveaway! This also doubles as my birthday giveaway, as little-ol'-me is turning a quarter of a century this month D:
Who is MEO?  MEO has very kindly agreed to sponsor three amazing products for one lucky winner. MEO is a large German-based online retailer of erotic toys. Their main focus is male toys, and they carry everything from Tenga sleeves to f-machines to chastity belts. I'm so pleased to have made their acquaintence  — they're extremely friendly, professional, and committed to their customers. Thanks again to MEO to sponsoring these toys!
So what's up for grabs?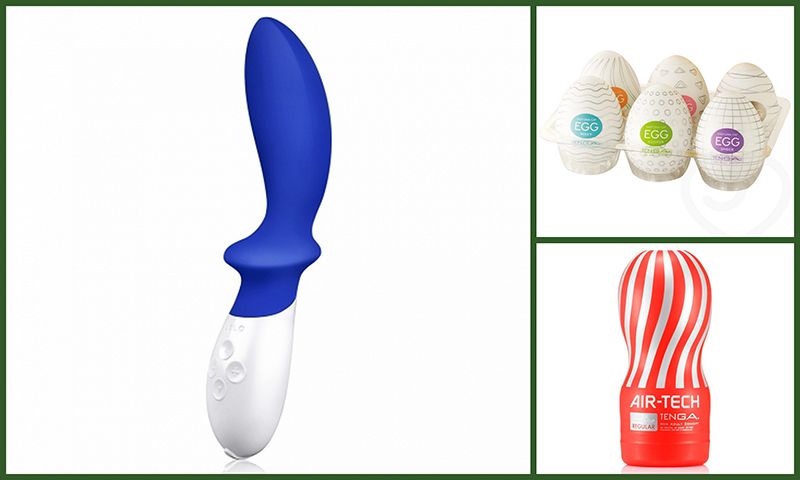 One lucky winner will receive:
1) A LELO LOKI prostate vibrator in blue.
6 vibration settings
Extraordinary power
A flared base to make it anal safe
A tapered design to target the prostate
100% waterproof
USB rechargeable
Made of 100% silicone
Retails at MEO at 169 € (around $180 USD)
2) A Tenga AirTech Reusable Vacuum Cup –  Regular Strength
A reusable male sleeve that uses an air-flow structure to create a vacuum/suction effect
Ribbed and raised textures for added stimulation
Easy to clean and re-use.
Retails at 29 € (I frequently see it in North America for $39.99 USD)
3) A Tenga Egg 6-Pack
A variety 6-pack of the massively-popular Tenga Egg Onacup.
Includes the: Twister, Stepper, Silky, Spider, Wavy, and Clicker texture design
Retails at 49 € (around $52 USD)
Conditions
You must be 18 years or older to enter.
MEO will be shipping WORLDWIDE
Contest runs December 1 – December 31 2015
Please, no giveaway accounts.
The winner will be contacted by me by email within the 1st week of January. I'm moving on January 1st, so I probably won't be able to get internet quick enough to draw and contact the winner that day. As soon as I get internet in my new place, I'll draw and contact the winner. The winner has 48 hours to reply to me with their address otherwise another winner will be drawn. The winner agrees to provide me with their shipping address that I will forward to MEO.
Good luck! Be sure to keep this window open so you enter again tomorrow to increase your chances!
ENTER BELOW
Update Jan 2 2016: Thank you to everyone who entered! A winner was drawn — congratulations to Trix!
(banner image credit: Christmas vector designed by Freepik)