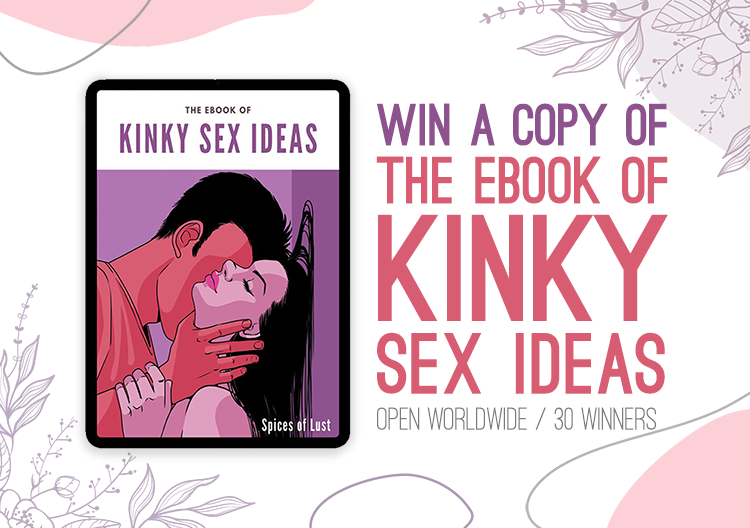 This September, you can enter to win a copy of The eBook of Kinky Sex Ideas!
The Sponsor: Spices of Lust
Spices of Lust is a pair of sex bloggers in the USA who have just launched The eBook of Kinky Sex Ideas after a successful Kickstarter campaign.
On their blog, Spices of Lust write about everything from better sex and BDSM to Q&As with other members of the sex blogging community. I also interviewed them a few months ago here. They've been a pleasure to chat with and work with for this giveaway. Thank you to Spices of Lust for sponsoring their eBook as a prize for my readers!
The Prize: The eBook of Kinky Sex Ideas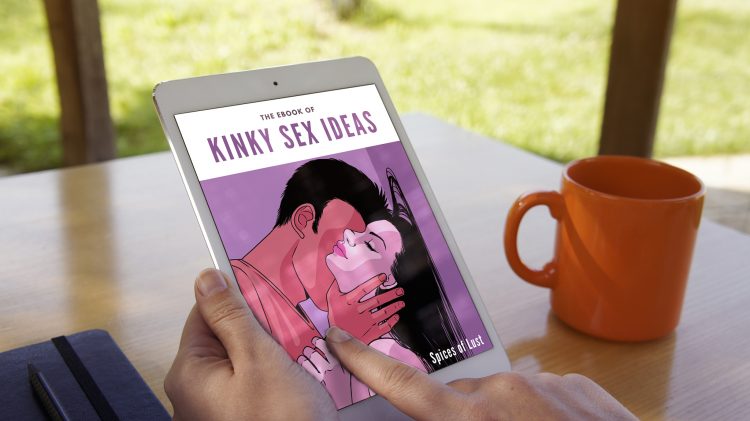 THIRTY (30) winners will receive a copy of a new book: The eBook of Kinky Sex Ideas!
This 150-page ebook will provide you with over 180 detailed illustrated ideas and "instant insights into passionate foreplay, seductive suggestions, and pleasurable positions."
The eBook contains:
150 pages and 186 illustrations.
Printable Do you want to play cards?
Four chapters:

Chapter 1: Date Ideas — Ideas that will help you and your partner build anticipation during dates for mind-blowing sex.
Chapter 2: Kinky Sex Ideas — Sixty ideas for dirty talk, exciting positions, dress-up, foreplay, sex toys and more.
Chapter 3: Roleplay Ideas — Over 60 ideas to create a power dynamic through roleplay in the bedroom.
Chapter 4: Bondage Ideas — Ideas (gentle and rough) for spanking, whipping, tying, binding, and scratching.
If you don't want to wait and just want to buy it upfront yourselves, you can get $5 off with coupon "missruby"!
Sample illustrations:






Small Print
This contest will run from September 1 to 30, 2020.
Thirty (30) winners will receive an electronic copy of The eBook of Kinky Sex Ideas. 
This is an electronic eBook — no physical book will be shipped to you.
The eBook will be emailed to the winners in 3 formats: PDF, epub and mobi.
You must be 18 years or older to enter and live in a region where it is legal to view adult material.
Open Worldwide.
Thirty (30) winners will be randomly selected through Gleam.
I will contact winners by email to let them know they've won, and at the same time forward their email address to Spices of Lust. Spices of Lust will email the ebook directly to the winners. By entering this giveaway, you agree to let me share your email address with Spices of Lust for this purpose.
Enter Below
The eBook of Kinky Sex Ideas giveaway

Update Oct 1, 2020: All 30 winners have been drawn and contacted. Thanks, everyone!
Graphic Credits: Banner elements designed by Freepik