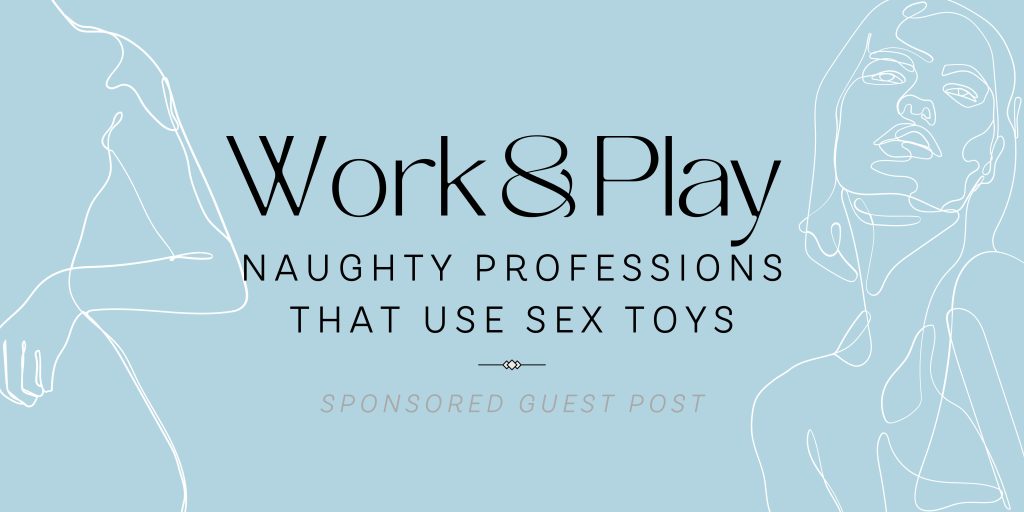 For most of us, sex toys are solely for pleasure and help us wind down (or ramp up!) after a long day in the office. But when you think about it, a toy for a sex worker is like a spanner to a mechanic: a tool that actually helps them to do their job!
So, assuming you've now had the lightbulb moment that we did, you might be curious about what professions we're talking about. In this blog, we'll share some naughty 9-5's that require the daily use of toys.
CamGirls
When it's just you, a webcam, and an eager audience hanging on your every move, it's important that you put on a show. And how better to do that than with a toy!
Chances are, cam viewers don't want to see their favourite model getting it on with someone else, which makes toys the perfect middle-ground solution.
Better yet, their toy choice is able to be catered to their niche. For instance, if said cam-girl superstar has an avid fantasy fanbase, they can opt for a more niche selection. On the other hand, if they're a newcomer to the industry, they can work their way up the rankings and start small.
All in all, toys are paramount to camgirls, and they get to relish in their pleasure for as long as they choose…lucky them!
Pornstars
This might've seemed like an obvious choice, but you'd actually be surprised how much porn material involves the use of toys. In fact, for most porn sites, they even have their own category for it!
From sultry vibrator solos to far-out strap-on shenanigans, there isn't a sex toy out there you can't find featured in a porno. And, from the looks of things, they have the time of their lives using them.
So, alongside getting you hot under the collar, porn can serve as great inspiration for your next purchase. To top it off, when you've figured out what kind it is, you know where to come to find out if it's worth the splurge.
Escorts
You might think that toys wouldn't be as essential to an escort, but they are the teammates that help them set their client's pleasure soaring.
For one of Slixa's New York escorts, for instance, toys play an integral role in her services.
She shared:
Toys, for me, are the difference between a one-night-stand and a long-term client. There's certain spots I can't reach, but with the help of a dildo, I can keep them coming back for more.
Fan-Platform Models
Onlyfans is the online phenomenon that has taken the world by storm in the same way that MySpace did in the 2000s. Except with this platform, there's a lot more to be found than hair-sprayed fringes and too much eyeliner.
If you're subscribed to an OnlyFans model (we're not judging!) chances are you'll see a toy from time to time. And if you take the time to look at the comments, you'll see the excitement they elicit from viewers.
A lesser-known fact about OnlyFans is that they offer polls to users, so they can have a say in what toy they use! Now, it doesn't get more up-close-and-personal than that.
We hope you've enjoyed our deep-dive into the world of the lucky women who never have to wait until they get home to whip out their favourite toy. Whether you are considering taking up this line of work, or we simply piqued your curiosity, we hope we've offered some interesting insight.
---
This sponsored guest post was provided. These words are not my own.