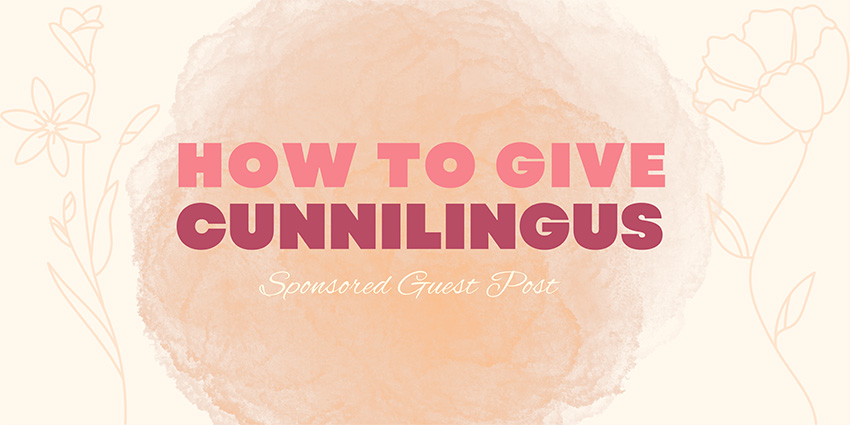 Many people love to get eaten out. It is a passionate and lustful form of foreplay and will have your partner seeing stars. 
So if you want to level up your lip service, you are in the right place.
Various adult content will show cunnilingus as an easy form of teasing. Just stick out your tongue, and the job is done. But in reality, you need to ace techniques, side plays, and more to have them squirming with pleasure. So how to relish a sensual oral session with your boo? 
Today we will jot down the best ways to amp up your oral game and also share some sexy tips to have your partner crave more. Let us begin!
1. Prep Yourself
Your angling, posture, and energy are pillars to raise your cunnilingus skills. Hence, it is imperative that you prep yourself a little beforehand. 
No one wants to get a neck cramp while giving oral pleasure. But if you are not in a comfortable pose while eating them out, the results are painful. Instead, prop your head over the soft and bouncy pillow. 
Doing so will help keep your neck safe and provide you more friction to move your head when things are heating up. You can also offer them a pillow to cushion their butt so that their legs do not feel strained from wrapping around your shoulders. 
Another thing to remember is your posture. Try to maintain a comfortable angle at all times for maximum pleasure. Experts suggest changing your posture every now and then for more flexibility. Moreover, it spices things up if you tell her to flip over and continue eating her out alongside some light fingering. 
Prepping yourself for oral sessions work wonders in making foreplay more adventurous. It also helps to retain more energy and flexibility to do more than just with your mouth. 
2. Try The Amorous Alphabets
Many people love their clit getting the most attention. As much as they love you kissing them all over and biting their most sensitive spots, nothing is more erotic than worshipping the clit. 
Now, there is one classic way to put your lust for her in words, by swirling your tongue over their clitoris to create alphabets. The clitoris has over 8000 nerve endings, making it a prime spot for arousal.
The more you play with it, the hotter it feels. While rubbing the clit can turn someone on, licking it offers a more sensual, lustful, and wetter touch, making it buzz with want. 
In the ABC technique, you can trace your tongue over the clitoris to create different alphabets. You can spell out their name or yours. Or even draw up a cute or sexy nickname and make them guess each alphabet as you slowly and amorously create the alphabet. 
Another golden rule of eating out is to never focus on one area. While the clit is your queen, try to dance your tongue around it. Eating out is erotic when you move your mouth all over her vulva, even covering her inner thighs. 
So try creating these alphabets and sometimes numbers, where you lick and suck around the clitoris in an "8" or a "G" formation. And every time our tongue or teeth grazes over her clitoris, only to venture away, it will drive her insane with lust. 
3. Build Up Your Clitoral Foreplay
Foreplay builds carnal desperation. And oral sex can turn up her yearning several notches. So when you are relishing their moans, squirms, and more, try to withhold their orgasm. 
Of course, this varies from person to person. If your partner wants to orgasm from cunnilingus, give them that pleasure. But if you want to play evil, move your head back right when they are edging. Enjoy them begging you to continue. 
Many people love these build-ups and certainly prefer if you satisfy them in various ways instead of just one. When you play around with their clitoris by biting, sucking, or lapping it up, it creates an intense sensation that no words can express. 
Another fun way of building her up for orgasm is to ask her if she wants to please you simultaneously. The 69-position is a fun and erotic way to eat each other out together. It makes oral sex feel sensational and wicked. 
Some people with vulvas also love facesitting, where they angle their pussy over your mouth. A kinky position like this will have her thighs shaking if your tongue game is perfect. Moreover, trying out various styles of oral foreplay builds up the passion for a wild and sexy time.
4. Spice it Up With Bonus Stimulation
While the above three points are to help you learn all about pussy play, this point is for amping up your game. 
Sure, the majority of people love foreplay. But what if you add more overwhelming clitoral pleasure to the mix? A little bit of right stimulation goes a long way. So try out the following techniques if your girl loves to play around:
Add Toys To The Mix
Toys can make everything fun, even sex! So you better believe that using a sex toy works alongside cunnilingus. For example, let a vibrator buzz her clit as you thrust your tongue inside you. 
Labia Needs Love Too
Their labia are sensitive too. So spread it over with your fingers and use your mouth generously. Doing this alongside rubbing their clitoris will have her tense up and spasm with pleasure. 
Keep the Porn On
If your partner is comfortable, ask them about their favourite porn star and turn on their video showing oral sex. The sounds and views from the video will turn oral foreplay into a thrill, especially if you sync your moves to the ones in the video. 
Hit the Home Run 
Playing with her vulva will have you want to relish her carnal reactions. So for your last bit of teasing before the main act, try the following:
Put two fingers inside her, and stroke their g-spot with a finger-curling motion

Use the tip of your tongue over their clitoris and keep licking over and around it.

Use your teeth to suck on their vulva in between pleasing her with the above actions

Extend your other hand upwards and play with their breasts, squeezing and fondling them as you eat them out. 
Doing these all at once can soon have them moaning, breathless, and desperately craving for more. 
Conclusion
In conclusion, the best way to give oral sex is to play around! Following a rule book for anything is not so sexy. So we compiled fun, erotic, and kinky ways to let your tongue do the teasing. 
Try these today and enjoy the arousing sight of your partner losing themselves to your touch. 
---
This sponsored guest post was provided. These words are not my own.