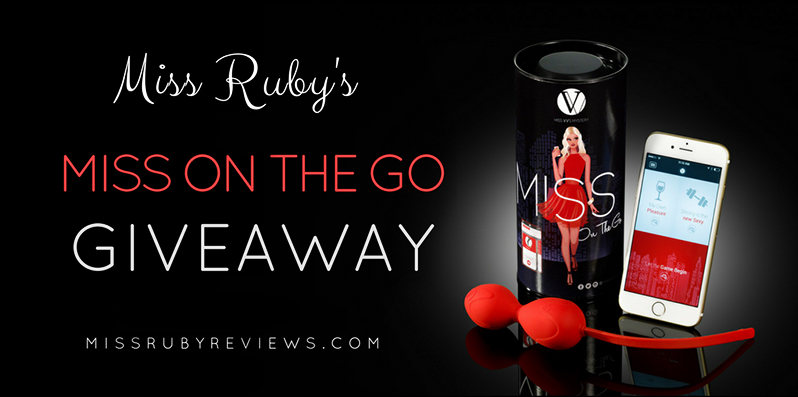 It's autumn here in Canada, which means knitting red sweaters over the fireplace, watching red maple leaves fall along our streets, and using fantastic red Kegel exercisers.
Miss VV's Mystery
Miss VV's Mystery is a new Canada-based company that focuses on sexual wellness products for women. Their philosophy is simple  but important: that a healthy sex life can inspire self-confidence. Thank you very much to Miss VV's Mystery for sponsoring my October giveaway, and it's great to meet another Canadian in this industry!
The Prize: Miss On The Go
Miss On The Go is a Kegel exerciser that comes with an integrated smart phone app.  And it's beautiful! Thank you thank you thank you for producing this in RED, rather than purple or pink. <3 <3 <3
For those of you that might need a refresher, Kegel exercises strengthen your pelvic floor via contracting the PC muscles. Stronger Kegels = stronger orgasms and easier orgasms. I've personally experienced this first hand, and I really can't recommend Kegel exercises enough.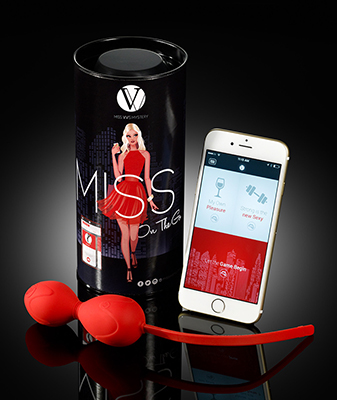 Some details about Miss On The Go:
Vibrating Kegel exerciser that facilitates your Kegel work-out.
Use the app to control the vibrations, run through an exercise regime, or (optional) link it to the social media platform to find a partner to chat with.

Update: Game aspect of app not currently working on Android. ETA 2017.

5 vibration settings
Rechargeable and waterproof
25 hours continuous vibration on a 3 hour charge
Made from medical grade silicone
Not safe for anal use
Constructed in Canada
5 year warranty
Retails at $169
Small Print
This contest will run from October 1 to October 31, 2016.
You must be 18 years or older to enter and live in a region where sex toys are legal to import.
Open worldwide (except  India, Saudi Arabia, United Arab Emirates, Thailand, Vietnam, Maldives, Malaise & Alabama).
Please, no giveaway accounts.
One winner will be randomly selected and contacted by me by email within the 1st week of November. The winner has 48 hours to reply to me with their address otherwise another winner will be drawn. The winner agrees to provide me with their name, email, and shipping address that I will forward to Miss VV's Mystery, who will ship directly to the winner.
Good luck! Be sure to keep this window open so you enter again tomorrow to increase your chances!
Enter Below