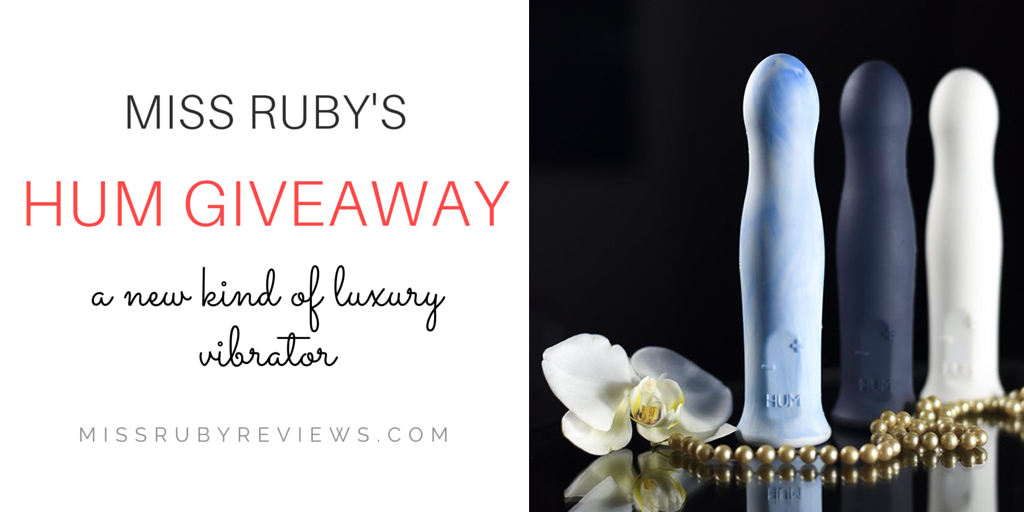 Okay, I know that in June I tweeted that I wouldn't be having another giveaway for a while, but then this toy came up in my radar…
Meet HUM
HUM, an American sex toy company, very kindly offered to sponsor my August giveaway.  Based in California, HUM values high-quality build standards, quality materials, and safety. They also hand-pour their silicone in California, meaning they can create all sorts of colours, such as Sky (a marbled blue and white unit) and glow-in-the-dark models.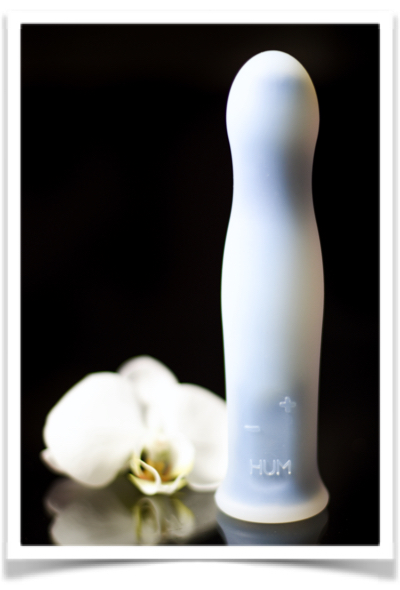 The Prize
The HUM vibrator is the intelligent new vibe on the block. Created with body-sense technology, the HUM is an interesting addition to any sex toy collection. Features:
Body response technology that responds to your touch and movement
Encased in medical grade silicone (completely bodysafe)
Completely waterproof, making it easy to clean
Rechargeable using the Qi wireless charging system (included)
Dual motors
Sorry, this toy is not safe for anal play (base not flared enough)
Retails at $199 – $229, depending on colour chosen.
The HUM comes in several gorgeous colours. The winner can choose which colour they'd like!   See here for a list of all available colours. I have the HUM in Sky, and I recommend it 🙂
Small Print
This contest will run from August 1 to August 31, 2016.
You must be 18 years or older to enter and live in a region where sex toys are legal to import.
Open WORLDWIDE.
Please, no giveaway accounts.
One winner will be randomly selected and contacted by me by email within the 1st week of September. The winner has 48 hours to reply to me with their address otherwise another winner will be drawn. The winner agrees to provide me with their name, email, and shipping address that I will forward to HUM. HUM will ship directly to the winner.
Good luck! Be sure to keep this window open so you enter again tomorrow to increase your chances!
Enter Below
Note: Want to double your chances of winning this toy? A fellow blogger of mine is running a giveaway this month for the HUM too!

Update: A winner has been drawn! Congratulations to Livvy!